Service
Since the medical services out of insurance coverage are available by appointment only,
please call us beforehand to make an appointment.
Internal Medicine
Examination for Oncogene
Examination for Sirtuin
Examination for Dementia
Infusion Therapy
Second Opinion
Cancer Treatment
Cancer Prevention
Consultation Hours
Mon
Tue
Wed
Thu
Fri
Sat
Sun
9:30 a.m.
to
13:00 p.m.
○
●
●
●
×
▲
●
15:30 p.m.
to
18:30 p.m.
●
×
●
●
×
×
×
Closed on
Tuesday Afternoons, Saturday Afternoons, Sunday Afternoons, *Every Friday, Holidays
*On Fridays, I am engaged in therapy and operations at Kitasato University
○:Closed on Every 2nd and 4th Monday.
▲:Clinic is closed at 12:00a.m. Every Saturday (Reception will be closed at 11:30 a.m.)
Dr. Shimada consults Every Wednesday's Afternoon.
Dr. Kawamata consults Every Thursday.
Access
Two minutes' walk from the south exit of Yurigaoka Station

Equipped with car & bicycle parking lots

Shiseido Bldg.1F, 1-19-2, Yurigaoka, Aso-ku, Kawasaki City, Kanagawa
Physician's profile
KAZUNORI FURUTA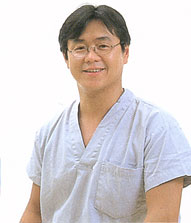 Furuta Clinic celebrated its 5th anniversary on June 2nd 2015.
I am very grateful to all the people and patients who have given us warm support. Thanks to you, we have been able to provide the patients with highly technical medical services by medical specialists.
And we are also ready for primary treatment for health troubles in everyday life like fever, cold, stomachache, coughing and so on.
Please feel free to visit and consult us.